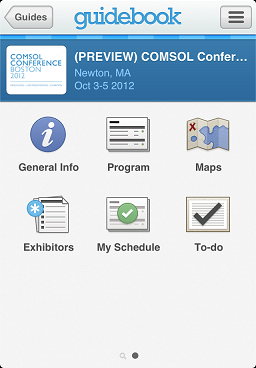 The COMSOL Conference is about to get kick-started with its first stop in Boston next week, and Milan to follow soon thereafter. Now we're excited to announce a new feature for this year's conference attendees: a virtual conference guide for smartphones and other web-enabled devices. The full version is yet to be released, but I was able to test-drive the app and will share it with you here on the blog.
Read more
---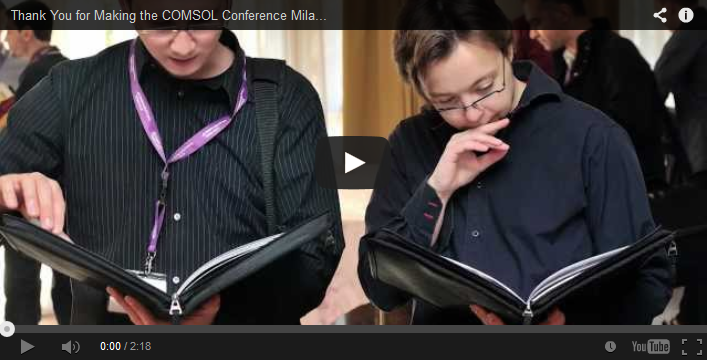 We are very excited for our upcoming multiphysics conference in Milan this October. We have received many high-quality abstracts for this year's event and we are happy to see that so many of you have registered to attend. The COMSOL Conference Milan 2012 will be our biggest event so far — and we have you to thank for that.
Read more
---
In less than a month the COMSOL Conference will make its second stop in Milan, Italy. If you're in the automotive field, we think you'll especially appreciate our keynote speaker Dr. Matthias Richwin of KOSTAL, who will speak about multiphysics simulations within Automotive Product Development.
Read more
---
Located not far away from our Burlington, MA office is the ZINK Imaging Image Science Laboratory. The manager of that lab is a brilliant COMSOL Multiphysics user, Dr. William Vetterling. With over 60 published scientific articles and books, and 30 U.S. patents, Dr. Vetterling truly understands numerical modeling. At the COMSOL Conference in Boston he is going to speak about "The Library of Babel" — and you are not going to want to miss his presentation.
Read more
---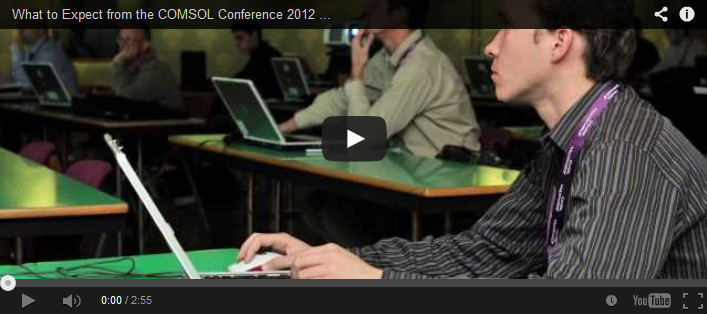 There's a lot to be excited about for this year's COMSOL Conference — and it's just around the corner. We thought, what better way to give you a clearer idea of what to expect from the COMSOL Conference 2012, than with a video?
Read more
---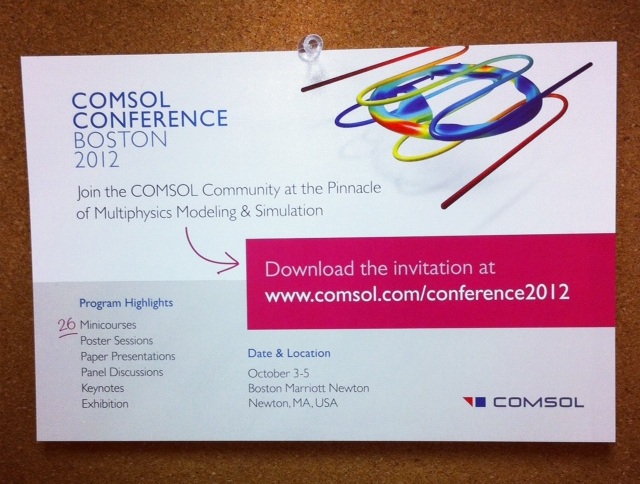 It's finally conference season – my favorite time of year. There is nothing quite like the rush of registrants coming in, the scheduling of minicourses to fulfill each attendee's request for training, and finalizing the exhibit and poster session floorplan. Except actually attending the conference. Nothing beats that, and here's why you're invited to the COMSOL Conference:
Read more
---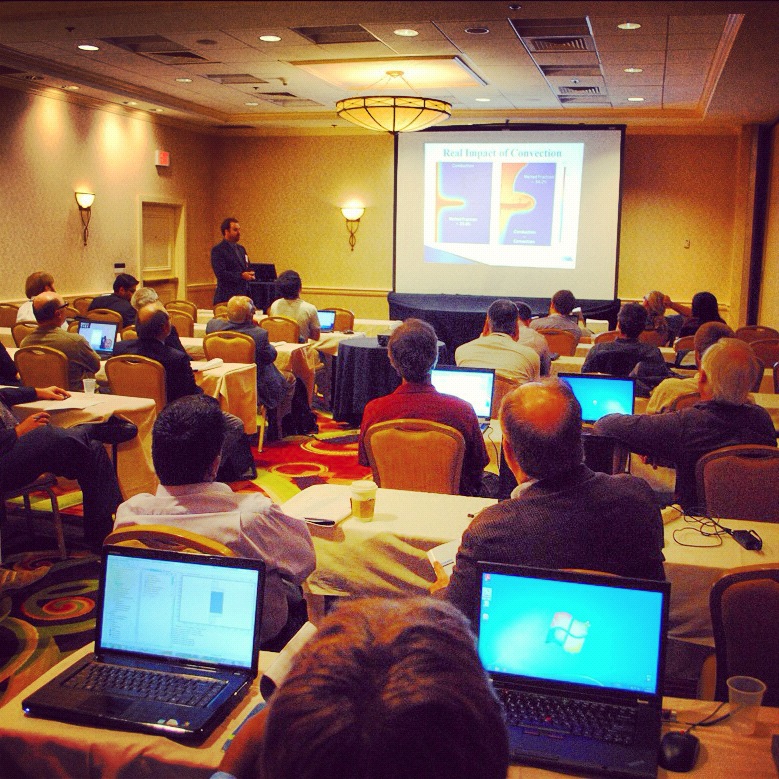 There are some special events that we particularly care about and put tons of work into here in COMSOL, and these are our annual conferences. The events keep on expanding and this year everything will be even bigger and better! The conference will be held in Boston, MA October 3-5, Milan, Italy October 10-12, and in Bangalore, India November 2-3. We are very excited about the high quality and large volume of abstracts submitted for the COMSOL conference so far.
Read more
---
Here's yet another reason to attend the multiphysics event of the year in Boston: MED Institute is going to be one of the keynote speakers. This talk will be especially interesting to those who work with medical applications and RF modeling.
Read more
---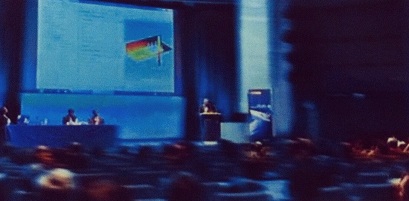 If you've been keeping up with the blog you'll have noticed our coverage on Toyota's story on cooling the electronic components of their hybrid cars. This article was featured as a cover story in IEEE Spectrum's Multiphysics Simulation insert, as well as in COMSOL News. Now we are thrilled to announce that the Principal Scientist at Toyota Research Institute of North America is going to be speaking at the COMSOL Conference in Boston this October.
Read more
---
As Program Chair of the COMSOL Conference in Milan this year, I'm excited to announce that Marco Cati will be a keynote speaker presenting his design and optimization of ultrasound imaging systems at his company, Esaote S.p.A..
Read more
---
I am pleased to announce that we have received 130 abstract submissions for the COMSOL Conference Boston! These have been sent off to our Program Committee for review and we're looking forward to a great meeting with presentations of many different multiphysics applications. As the Program Committee Chair, it has been exhilarating to read how much is being done within the world of multiphysics modeling and simulations.
Read more
---
Get new posts by email
---
Categories
---
Tags