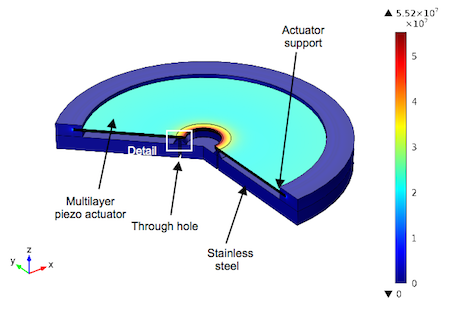 Piezoelectric valves are opened and closed by stacked piezoelectric actuators that are positioned above a seal. By applying a voltage to the stacked piezoelectric actuator, it can be made to expand or contract and the resulting deformation is used to open and close the valve. In this blog post, we feature a tutorial model of a stacked piezoelectric actuator in a pneumatic valve, new with COMSOL Multiphysics version 5.1.
Read more
---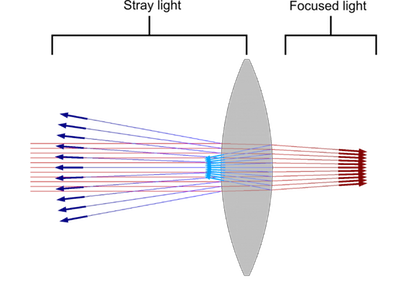 Thin dielectric films are versatile tools for controlling the propagation of light. They can be used, for example, as anti-reflective coatings to reduce the amount of stray light in a system. They can also be used as low-loss reflectors or as filters to selectively transmit certain frequencies of radiation. Here, we'll discuss some of the built-in tools that the Ray Optics Module provides for modeling optical systems with dielectric films.
Read more
---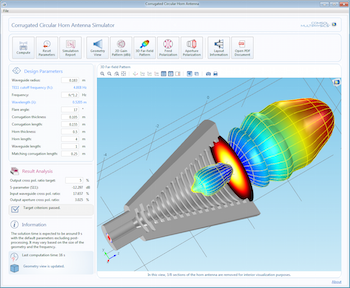 What if you could enable non-experts to run your multiphysics simulations on their own? You would save time, for sure, and they would get easy access to your expertise. Turning your simulations into apps with customized and easy-to-use interfaces is now a reality. Here, I will explain why you should start creating apps and how to go about it. We'll use the new Corrugated Circular Horn Antenna Simulator demo app to guide us.
Read more
---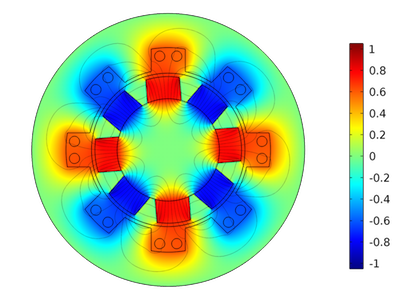 Electrical machines are an important pillar in modern industrial society. Among the different types of electrical machines, rotating machines such as generators and motors take up a central role. The Rotating Machinery, Magnetic physics interface in COMSOL Multiphysics is designed specifically for modeling these systems. Follow along as we explore how to model rotating machinery and detail best practices for working with this feature.
Read more
---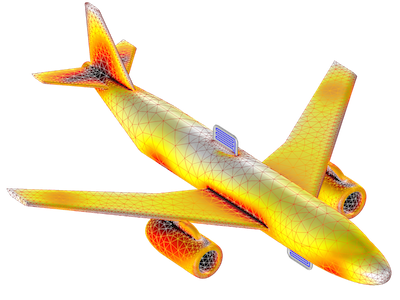 As communication systems in aviation become more complex, multiple antennas are often placed on the same airplane. This creates crosstalk, or cosite interference, which occurs between the antennas and can disturb the operation of the aircraft. In this tutorial model, new with COMSOL Multiphysics version 5.1, we simulate the interference between two identical antennas — one transmitting and one receiving — on an airplane's fuselage to analyze the crosstalk effect.
Read more
---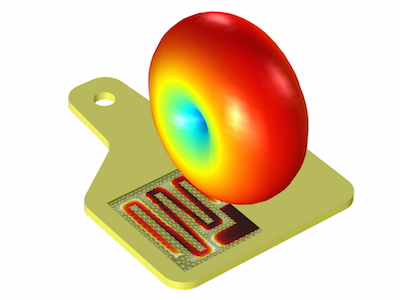 COMSOL Multiphysics version 5.1 introduces a new tutorial model of a UHF RFID tag. RFID tags allow you to identify and monitor both inanimate objects and living creatures through the use of electromagnetic fields. The UHF RFID tag has a wider range than other types of RFID tags and is often used to identify animals. We can evaluate the performance of the tag through an analysis of the electric field and far-field radiation pattern.
Read more
---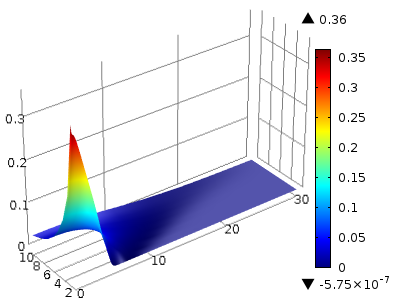 In a previous blog post, we introduced readers to different kinds of electron energy distribution functions (EEDFs) and their importance in plasma modeling. Today, we focus our attention on the Boltzmann Equation, Two-Term Approximation interface, demonstrating its use with an example from our Model Library.
Read more
---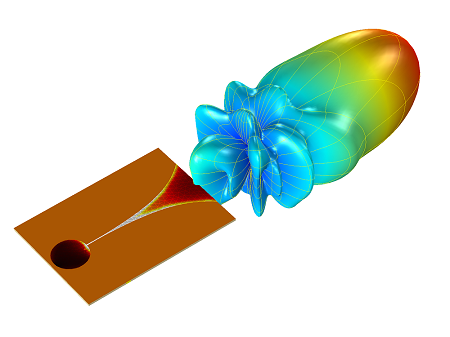 The Vivaldi antenna, also known as the tapered slot antenna (TSA), is an ideal antenna for wide-band applications. It stands out due to its uncomplicated structure, simple manufacturing requirements, and high gain. When working on a Vivaldi antenna design, we can use simulation software to evaluate its far-field pattern and impedance.
Read more
---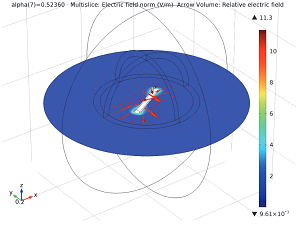 COMSOL Multiphysics version 5.0 introduced users to a new background field feature designed for linearly polarized plane waves. Explore the use of this new feature with an example of polarization-dependent scattering from our Model Gallery.
Read more
---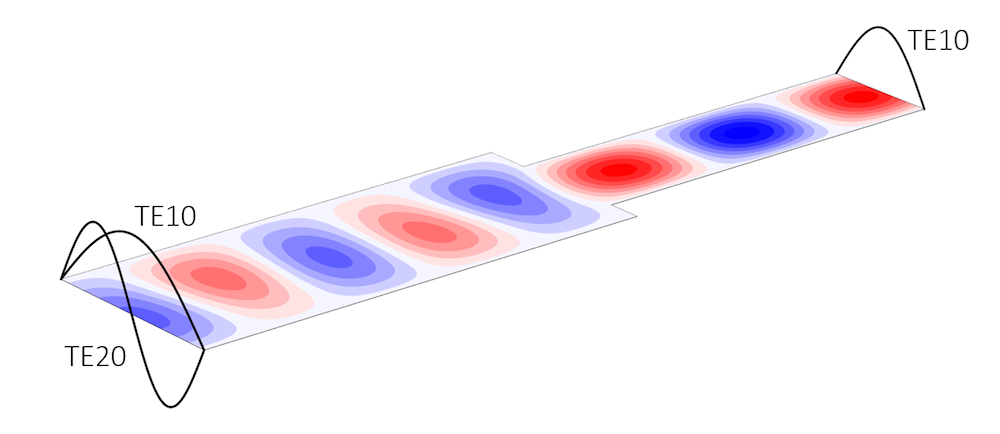 When using the COMSOL Multiphysics software to simulate wave electromagnetics problems in the frequency domain, there are several options for modeling boundaries through which a propagating electromagnetic wave will pass without reflection. Here, we will look at the Lumped Port boundary condition available in the RF Module and the Port boundary condition, which is available in both the RF Module and the Wave Optics Module.
Read more
---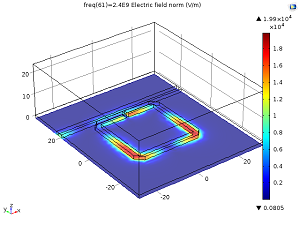 COMSOL Multiphysics version 5.0 introduced users to an improved "Numeric TEM port" feature for transmission lines. This feature includes enhanced functionality, utilizing the techniques behind the calculation of impedance in 2D models and applying them in 3D instances.
Read more
---
Get new posts by email
---
Categories
---
Tags