Rotem Industries Ltd.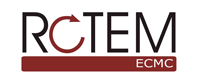 Engineering & Computational Mechanics Center (ECMC)
Rotem Industries, a leading technology development and commercialization firm, operates over two decades in the Renewable Energy, Medical Imaging, Crystals Manufacturing and Radiation Detection industries worldwide.
The ECMC is one of Rotem's R&D divisions, providing professional, unique and effective design solutions using advanced computing and technological tools for a variety of industries. Our mission is to provide clients worldwide with design and other related services, from rapid investigations to large design optimization projects, through the use of the latest technologies coupled with skilled professional and vast practical experience. Our customers come from a wide range of sectors such as:

Renewable energy
Defense
Electrical company
Die casting
The ECMC employs state of the art software programs, among them COMSOL Multiphysics, as its major working tool. These sophisticated and advanced tools enable calculations and simulation performance in diverse fields, including multiphysics simulations of more than one of the following areas:
Fluid Mechanics
laminar flow, turbulent flow, Fluid Structure Interaction.
Heat & Mass Transfer
conduction, forced and natural convection, radiation.
Strength of Materials
Structural Mechanics
Piezoelectric devices
The ECMC was engaged in a variety of projects including computation and design:
Design of vacuum and pressure systems.
Design of unique transportation systems for the defense industry.
Design of unique Heat pipes (both capillary and thermosiphon).
Development of thermal models of a satellite thrusters and lightening devices.
Development of thermal models of solidification and melting processes for the die casting industry.
Development of unique calculation tools for solar water heating receivers.
Design an encapsulation for a unique concentrated solar receiver.
Development of simulation models of piezoelectric devices.
Address & Contact Information
Engineering and computational mechanics center
Rotem Industries LTD.
Rotem industrial park
Mishor Yamin, M.P. Arava 86800
Israel
T: +972 8 657 1176
F: +972 8 655 0797
www.rotemi.co.il