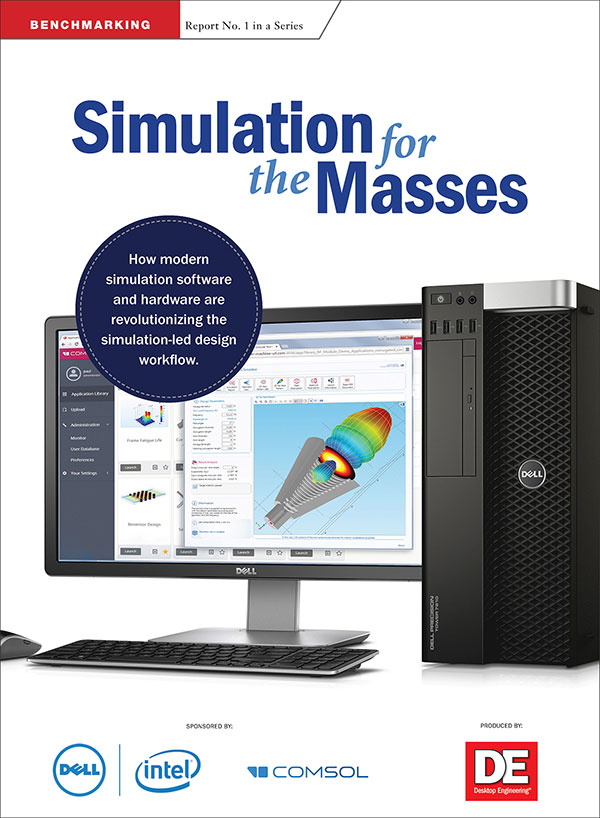 White Paper on Hardware and Simulation Software Advancements
In product design, simulation is valued as a viable alternative to traditional trial-and-error workflows. Dramatic improvements in hardware, from high-capacity memory to multicore capabilities, are leading to the design of workstations equipped to handle complex simulation studies. As hardware configurations have been upgraded, the COMSOL Multiphysics® software has also been optimized to support such advancements, helping organizations to better incorporate simulation into their workflow.
This open-access white paper speaks to these improvements and is a valuable resource for investigating hardware options. Benchmark studies compare a present-day computer workstation and COMSOL Multiphysics software to configurations from three years ago. The study further highlights additional elements that are making simulation-led design more accessible, from the deployment of apps to a wider recognition of the benefits of simulation in product development. Also mentioned in this white paper are the different licensing options that enable you to access the full power of modern workstations and clusters.
Click the button below to read the digital version.